Become a Certified Ecommerce Specialist
Learn how to set up profitable E-commerce website, Optimize it with digital marketing and increase your earning 10 times per month
This eCommerce website training in Abuja Nigeria takes you from basic to advanced eCommerce website design and development using wordpress  with digital marketing training. You will learn how to market any ecommerce website,How to attract paying customers,  and make money 
From business owners to job seekers and those who want to take their career to the next level, eCommerce website and digital marketing can help you earn ten time your current income
In our Abuja training center

. You can come physically to our center for ICT and Computer training Abuja and get practical hands on training
Live online training:

You can register from any state or country and enjoy instructor led practical hands on training at the comfort of your home or office
For job seekers and those who want to take their career to the next level
With increasing demand for online purchasing, more and more businesses are moving to e-store from brick and mortar stores. Globally, more than 80% of people are purchasing goods online from the comfort of their home and this figure is increasing constantly. By considering this percentage, we can say that e-commerce is expanding tremendously and this has created a wonderful job opportunity .
 If you want to benefit from this great opportunity and increase your income 10 time per month? 

This eCommerce website training in Nigeria will help you discover the secrets to successful e-commerce websites and learn how to build, manage and make money online working from home and anywhere and yes no coding knowledge is required! 
From startups to small businesses right through to huge brands, there are a huge number of companies that can benefit from their own ecommerce website, where they can sell their own products or services, this training will prepare you to build a professional and profitable eCommerce website for your business.
In todays competitive and convenience focused society, no longer do consumers want to venture to the high street in order to buy items, instead consumers want to shop from their own homes, making ecommerce a flexible solution for both businesses and buyers. 
Learn to develop the skills and confidence to devise and implement a successful eCommerce strategy with this  Ecommerce website design training In Abuja Nigeria. We focus on how to attract high value customers, increase transaction frequency, order value and improve conversion rate.
>> This Ecommerce website design training will cover the following
>>

Introduction to Ecommerce
>>

Choosing the Right E-commerce Options
>>

Hands-on Practical Site Development Training
>>

Basic E-commerce Payment Integration Guide
>>

Operate and Manage Nationwide Delivery Easily
>>

Setting Up Coupons, Discount Codes and Promotions
>>

Basic Technical E-commerce Integrations
>>

Monitoring and Managing "Payment on Delivery"
>>

E-commerce Tracking and ROI Measurement
>> Introduction to Digital Marketing
>> Building a Digital Marketing Campaign to promote an ecommerce website
>>

Digital Marketing Google Ads and Use of Social Media
>> How to use SEO to market you Ecommerce shop, attract paying customers and make sales
>>

Implementing Effective Email Marketing/Newsletter Campaign
>>

Advanced E-commerce Marketing Strategy Break-down
>>

Setting up Affiliate Marketing to Have Others Sell for You
>>

Membership Registration
>>

How to integrate live chat in your site so you could attend to customers online.
>>

Google Analytics and reports
>>

Youtube Channel Advertisement
Electronic Commerce is also known as e-commerce that consists of the purchasing and selling of products or services through electronic systems like computer networks and the Internet.
 In this modern world of technology, e-commerce is becoming a very significant option for many businesses .In order to start an online business, one should need an eCommerce Development store which should contain eye- catchy visuals, precise content, intuitive navigation, and more user-friendliness .In this Ecommerce website design training, you will get all this and more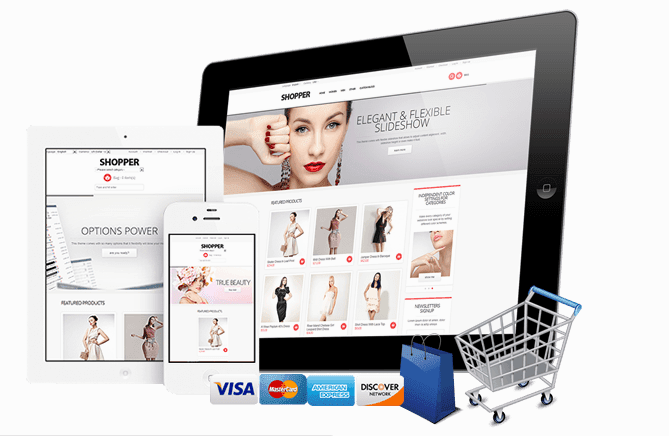 Shopify Training In Nigeria| How to Make Money From Shopify In Nigeria
This eCommerce website training in Abuja Nigeria takes you from basic to advanced eCommerce website design and development using word press . From business owners to job seekers and those who wants to take their career to the next level, eCommerce website can help you earn ten time your current earnings income
Learn how to build an Ecommerce Website Using Shopify and make million from it
Shopify allows you to design a beautiful online store (website) to sell products online even without knowledge of HTML or coding experience –




She offers a comprehensive e-commerce web builder with hundreds of gorgeous ready-to-use free or paid templates.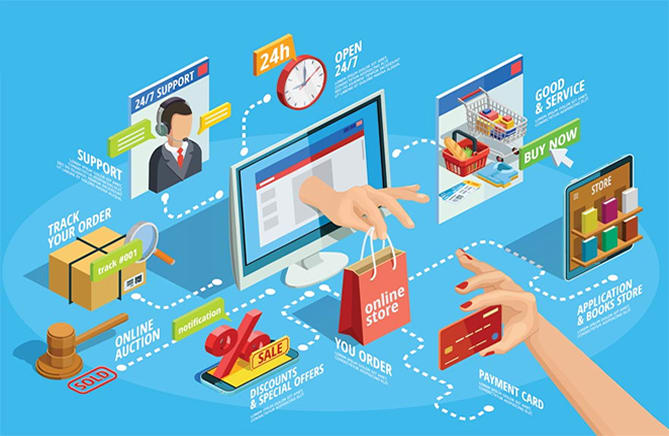 With Shopify, you can easily set up an e-commerce platform that is  highly secure and simple to manage . The Shopify platform includes a wide range of features and apps so that each e-commerce store created can be highly and easily customized. Shopify offers clients one of the quickest and easiest ways to launch an e-commerce website without the expense of a custom platform in Nigeria
Ways you can make money with shopify in Nigeria
For those in Nigeria, There are many ways you can make money with shopify in Nigeria, some of them includes 

 helping other people design or create their shopify websites, integrate various payment method to their online stores, create and sell shopify apps and so many

 freelancing jobs. Bellow are other ways you can make money with shopify in Nigeria if you decide to go for shopify instead of wordpress in this Ecommerce website design training in Nigeria
Build Your Dropshipping Business to Make Money with Shopify

Start Your Own Clothing Line.

Sell Your Art Online.

Become a Freelance Writer, Designer, or Developer.

Teach and promote your Online Course.

Publish Your Own Book.