Ethical Hacking training in Abuja
This Ethical Hacking and Cyber security course in Abuja Nigeria through BiZmarrow Technologies will help trainees to stop hackers by learning to think like one.
Our Ethical Hacking training is designed to give you the skills you need to undertake an application penetration test in order to ensure valuable data and assets are effectively protected. You will have access to a functional PHP application through which theory is reinforced by way of practical exercises for proper demonstration of hacking techniques with defensive countermeasures always in mind.
It immerses participants in an interactive environment where they will scan, test, hack, and secure their own systems. Candidates will learn how intruders escalate privileges and what steps can be taken to secure a system. Also covered in this Ethical Hacking training in Abuja will be Intrusion Detection, Policy Creation, Social Engineering, and Virus Creation. All participants will leave the class with a detailed plan on conducting vulnerability assessments and penetration tests and apply it.
Certified Ethical Hacker & Countermeasures
A Certified Ethical Hacker is a skilled professional who understands and knows how to look for weaknesses and vulnerabilities in target systems and uses the same knowledge and tools as a malicious hacker, but in a lawful and legitimate manner to assess the security posture of a target system(s). The CEH credential certifies individuals in the specific network security discipline of Ethical Hacking from a vendor-neutral perspective.
BENEFITS
This course will enable you to:
1. Learn effective techniques to identify exploits and vulnerabilities
2. Improve your ability to respond effectively to cyber threats
PREREQUISITES
A basic understanding of how a web page is requested and delivered.
Basic understanding of HTTP
Basic understanding of HTML
Basic understanding of PHP
Basic understanding of databases and SQL.
PRACTICAL HANDS-ON TRAINING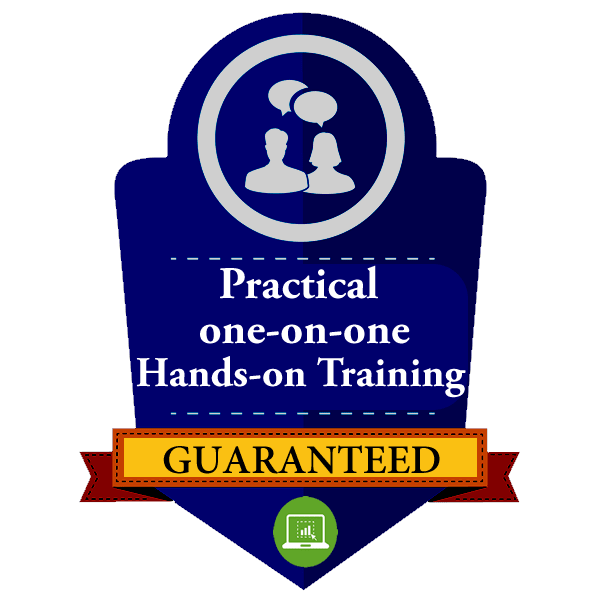 This ethical hacking course puts you in the driver's seat of a hands-on environment with a systematic process. Here, you will be exposed to an entirely different way of achieving optimal information security posture in their organization; by hacking it! You will scan, test, hack and secure your own systems. You will be taught the phases of ethical hacking and the ways to approach your target and succeed at breaking in every time! The five phases include Reconnaissance, Gaining Access, Enumeration, Maintaining Access, and covering your tracks.
The goal of this course is to help you master an ethical hacking methodology that can be used in a penetration testing or ethical hacking situation. You walk out the door with ethical hacking skills that are highly in demand, as well as the internationally recognized Certified Ethical Hacker certification! This course helps you to get ready for EC-Council Certified Ethical Hacker exam
COURSE CONTENT
1. INTRODUCTION
a. Web refresher
b. Proxies
c. The OWASP Top Ten
d. Web application security auditing
e. Tools and their limitations
f. HTTP request and response modification
g. Logic flaws
2. SOCIAL ENGINEERING
a. scenarios
3. INFORMATION GATHERING USING NMAP
a. General scan
b. Aggressive scan
c. OS detection.
4. INJECTION
a. Types
b. Databases overview – data storage, SQL
c. SQL injection – data theft, authentication
d. Bypass, stored procedures
e. Information leakage through errors
f. Blind SQL injection
4. BROKEN AUTHENTICATION AND SESSION MANAGEMENT
a. Scenarios
b. Attacking authentication pages
c. Insecure Direct Object Reference
d. Direct vs indirect object references
e. Authorization
f. Cross-site Request Forgery (CSRF)
g. Exploiting predictable requests
5. CROSS SITE SCRIPTING (XSS)
a. JavaScript
b. Email spoofing
c. Phishing
d. Reflected and Stored/Persistent XSS
e. Cookies, sessions and session hijacking
Click here to Register