This customer services training course in Abuja Nigeria is meant for anyone seeking training in customer service, customer care, customer relation, front desk and even secretarial services in Nigeria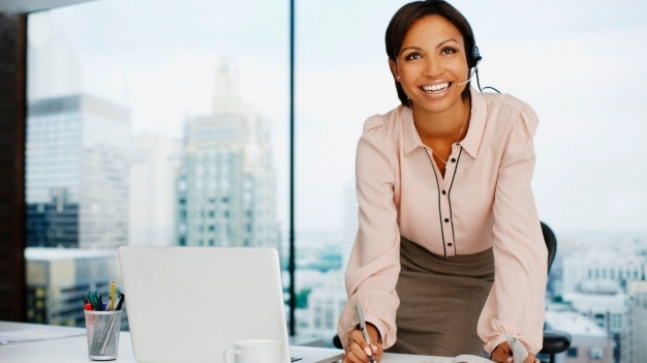 Why customer relationship management training in Abuja Nigeria
It's a fact that amazing customer service is crucial for any organization that depends on its customers to be successful, and believe me every business depends on its customers.
If a business can keep its customers happy using a set of customer services skills that are thought in this training, then it can easily win the customers loyalty
An amazed customer is a loyal customer
The relationships developed through a single great and wonderful customer service experience will not only deliver a sale, it can create a loyal customer that ensures repeat sales for many years to come.
Additionally, with the state of the social and digital age, one incredible customer experience can immediately translate to thousands more customers through referrals. That's why proper customer service training can help deliver a long-term increase in sales and customer loyalty.
What can a great customer services skills do for you and your organization?
Great customer service skills can brighten both your customers' day and yours! If you learn customer service skills, it will not only give you a bit of confidence from the sense of a job well done, but can also make a big difference in your career development. You would be surprised how many people lack this very important business skill
Create better customers, and teams
Customer services training is crucial to any organization that works with people. Not only does each interaction between employee and customer affect the number of customers retained, but employees with effective customer service skills feel a greater sense of value and commitment to their job. These skills make a positive impression in the minds of current and future customers, as well as the employees who utilize them
Our customer service training courses will help you:
Assess customer service attitudes and set goals
Make heroes out of your frontline service people
Amaze customers with every interaction
Build rewarding customer relationships
Course Objectives
By the end of this customer services training course in Abuja Nigeria, the participants will have:
Adopted a consistent, professional style when speaking with customers
Developed skills in engaging with customers and handling their enquiries effectively
Listened effectively, asked questions and summarize to respond fully to a customer request
Identified ways they can add value to customer relationships and exceed expectations
Practice how to turn customer service disappointment into a positive experience
Course Overview
• Defining Customer Service
• Handling customer enquiries
• Handling customer complaints
• Dealing with difficult behavior
• Understanding customer needs
• Meeting customer needs
• Delighting your customers
• Empowering your staff to support customers
• Engaging with customers
• Creating customer focused processes
• responding to requests
• Establishing customer need
• Handling work based customer requests
• Complaint handling practice
• Building customer relationships
• Applying the learning and next steps
Fill our form to register now
Click here to Register